I've spoken about emerging things and how to benefit from them in my blogs on investments (see HERE). Now I want to address another very important emerging thing, and how it should and can be capitalized on by small businesses in Canada.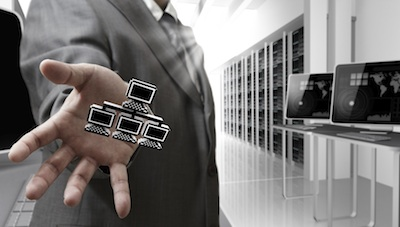 Cloud computing, coupled with innovative software from folks like HubSpot, Salesforce.com, Infusionsoft, Quickbooks, Xero, Google Analytics, to name a few (and my favourites) are disrupting how business reporting can and should be done. Let's simplify the combination and simply refer it all as "Cloud Based Systems".
The Cloud allows and the tools enable much more detailed analysis to be done on a real-time basis. Forget the old ways of:
Not knowing how you are doing until results are reported 3 weeks after month-end (remember waiting for bank statements?); and
Having systems that were disconnected, and didn't reconcile or speak with one another.
In addition, the tools that have been recently developed combine the reporting function with the customer relationship, making the data that much more powerful in the running of a business.
With all the innovations now available, all sizes of businesses can and MUST adopt "the Cloud" and implement a cradle-to-grave strategy for their management reporting. To not do this might be the biggest risk factor facing businesses today.
Ignoring the benefits that these two emerging technologies provide puts a business at a disadvantage in terms of:
Competition
The way businesses are found and purchase decisions made today has changed, and the expectations bar has been raised:

Effective management of a business' online presence is critical and each of these new tools are built with this in mind, properly deployed, becoming part of the DNA of any type of business;

The amount and value of intelligent information that a Cloud Based System provides immediately puts the competition in the lead over those that stick with server-based "management" systems.
Forecasting
Cloud Based Systems generate sufficient relevant data to enable any business to accurately forecast its results well in advance of actual occurence. This allows for a significant advancement of decisions and actions for the owner/manager, leading to better result.
Pivoting
This term is a recent addition to business terminology, meaning "to take corrective action based on real-time results generted from a specific activity or activities". Cloud Based Systems provide the real-time results that allow any business to measure results on a micro basis and adjust actions accordingly, again with a goal ti improving results
Cost effective activities
The data created, and the reporting power provided by the new software materially reduces time and manpower required to obtain even the basic data previously generated by server based systems. In most cases, even to gain the benefits outlined above, the costs including licensing, implementation, and oversight are less than old legacy systems. This generates a significant ROI on the decision to "move to the Cloud".
Customer relationships ("CRM")
With Cloud Based Systems, a business' customer can (and should) become a part of the system itself. Some software (like Salesforce) have Customer Portals built in so that they can post questions, create cases, and generally interact with business in real-time making the connection custom and much more personal.
We recommend that, if you haven't done so already, or have but in a bit of a haphazard fashion, you formally decide to move to the Cloud.
Consultants exist to help you get there effectively, and in a timely way. Good consultants also provide ongoing "Oversight" services, which are as, if not more valuable to a business, because:
Cloud Based Systems are not static, but are meant to evolve continuously with a business; and
The consultant should have not just technical know-how, but experience, both in using Cloud Based Systems and as business managers themselves.
(Don Cameron is the Managing Director of InHouseCFO Inc., a consulting business dedicated to ensuring that growing business' and their Founders succeed by focusing on their business processes and disciplines, results measurement and management, and the appropriate investment of their hard earned wealth. He can be reached at donc@inhousecfo.com)