A Good Example of What Happens When Your Business is Part of an Oligopoly.
Here's the text of an interaction I had today with the "Live Chat" service of Rogers. It's as a result of their self service sites for consumer and small business in Canada being down all day.
A very good example of how not to service customers.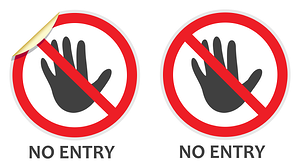 Rogers Live Chat

5:13 PM Connecting...
5:13 PM Connected. One of our Rogers specialists will be with you shortly. Please standby, you will receive an alert when we're available to help.
5:13 PM Support session established with Matthieu.
Hi, you've reached Matt from Rogers,the new home of hockey, how may I help you?
I'm trying to get to myrogers, but when I click on that after signing in, it takes me back to the iphone portal page (
https://www.rogers.com/web/Rogers.portal
). It's pissing me off.
Yes MyRogers is currently having some issues with the increased activity on the website today. It should be back up and working shortly. No exact time frame though.
Yeah. I noticed that the /bss site was down most of the day. Someone has referred me over to virgin for wireless, and I'm compelled to reach out to Bell and Tech-savvy. This is even more unacceptable than your usual unacceptable level of service.
Okay, is there anything else I could assist you with today?
Yeah, give me access to my account. Can you give me a url that will allow me this as a workaround till you get the main access back up and running?
I do apologize, MyRogers is not working for anyone unfortunately.
I went to Twitter, 3 different Rogers handles and none of them had let everyone know. I messaged them and received no response. Does Rogers really care about its customers?
Yes, they do with free programs such as Rogers one number and Rogers first rewards which is all for our customers. I do apologize today is one of the busiest days other than the iPhone release. The website will be slow and possibly go down, which has happened. It will be back up and running shortly.
None of the US wireless provider sites go down, and they are multiples larger than Rogers.
Okay, that is great. Unfortunately our site is down and it will be back up and running shortly. I apologize but, You will have to wait for the site to come back up.
Just my point. You tell me I have to do something. I don't have to do anything of the sort. I can simply move on.
I

did not say you had to do anything

Don, I simply said the website it down and customers need to wait for it to be back up and running to view bills and usage.
Thank you for your loyalty and for choosing Rogers Live Chat. For your reference your session id is: 298831767Thank you and have a great rest of your day. If you need to contact us again go to
www.rogershelp.com/chat