Two years ago, we discovered the cloud-based accounting solution Xero by googling "alternative to quickbooks online". Truthfully, we were so frustrated with Intuit due to their disorganization, general lack of interest in Canada and refusal to create a solution that wasn't Windows-based, that anything was better. A quick road test of Xero at that time caught our attention and we've been avid supporters of Xero ever since.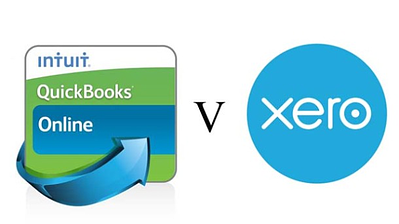 QuickBooks has dropped the ball
Since then, but only recently, QuickBooks has upgraded its online version, clearly only after Xero had established itself as a very viable alternative, raised $100 million, and opened a North American office in San Francisco. Since this happened in Sept 2013, the disorganized state of Intuit has never been more evident. Their new cloud-based solution QBO, while an acceptable solution, is supported by a group of individuals who are inadequately trained and frankly uninformed about their own product.
Xero picked up the ball
Xero on the other hand continues to add features and its support both technical and for the user is as responsive and knowledgeable as it ever has been which is exemplary. Its support for the accounting profession has also been best in class, another very weak facet of the Intuit experience.
There's an App for that
Another feature that has been exceptional for Xero is the availability of add-ons which allow any small business to customize its financial data collection and reporting capabilities, to streamline its business processes, and to connect them to other components of their information systems, such as marketing, CRM, banking, e-commerce and inventory.
The old cliché "There's an App for that" is very true in the Xero Accounting world. In the 2 years that we've been working with Xero, we've connected it to payment processing, inventory, manufacturing, e-commerce, receipts processing, payroll, CRM, job management, time-tracking, POS, to name just a few. In each and every case this connection was quick and not complex. Even an accountant could do it. The outcome in each case was materially enhanced business intelligence processed more efficiently available sooner, usually real-time.
Real time comprehesive reporting
While, at InHouseCFO we focus on using accounting and other business systems to provide information to enhance business decisions and increase results, it's also important that the accounting system allow for easy, comprehensive timely compliance reporting. Xero, with the appropriate add-ons, has met this need for us in Canada very well. HST/GST accounting and reporting is at your fingertips, payroll, WCB, and other labour related requirements are handled cleanly and easily. The export functionality of Xero feeds very well into all Canadian based income tax preparation software in use today.
Risk management by Xero
We've also been asked about the Company as a whole and the security of both the data that it hosts and the banking information that it retains in order to automate the reconciling process.
Data Security
All of Xero's customer data is hosted through a third-party arrangement with Rackspace, a best in class hosting service that hosts its data in various locations throughout the USA.
Financial credentials security
In Canada the financial credentials that customers provide to automate their bank feeds is managed by Yodlee (www.Yodlee.com). Yodlee which provides services to all of the major banks in Canada already, and subject to the regulatory oversight that they must provide.
Financial stability
As for Xero itself, its financial health is quite strong. It is a publicly traded Company with a market cap in excess of $2 billion. It currently has in excess of $100 million in net cash in the bank, and a burn rate that we estimate at $1.0 million per month. Profitability is expected in the fiscal year ending March 31, 2015, so the balance sheet is solid. As for management, Xero has recently added 2 key players to their North American team, Chris Liddel, former CFO of GM as Chairman, and Peter Karpas as CEO. Peter held General Manager and Senior VP positions at PayPal and Intuit previously.
We're comfortable that Xero has and is addressing the key risk factors that it faces in a prudent and exemplary manner.
Sometimes in the face of adversity actions are taken and choices made out of necessity rather than opportunity that result in improved circumstances. Our experience with Xero has been one such example of this. We're glad QuickBooks caused us to look for alternatives and that the power of Google's search landed us at www.Xero.com.