Business Intelligence Systems, or "BIS" have evolved, with everything else as a result of digital media and the Internet, to a point now where small businesses can operate like the biggest of businesses gathering key operational data that is relevant, available in real time, and very useful business intelligence for making business decisions. So much so that for any small business NOT to have the information at its fingertips puts it at a very competitive disadvantage.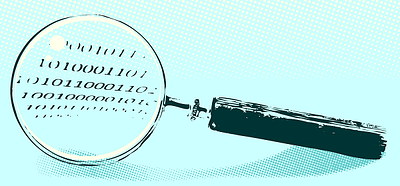 In today's business environment, trends and results need to be recognized much earlier than when they turn into cash to be able to maintain sales volumes, capture market share and be successful.
The key performance indicators (KPI) that small businesses now must track are much more than Sales Revenue, Average Ticket Price, Cost of Sales, all the financial results measures. KPI's from marketing, sales, and customer service, while always important, are now, with the right tools and processes, as easily trackable as the financial measures. They provide insight into how the small business is progressing and can predict what the finacial measures are going to be.
This allows for strategic decisions to be made much sooner, and with the right systems, in real-time, avoiding "too little-too late" scenarios, and ensuring that activities and expenditures are being applied to and focused on activities that are working. This boosts sales, most likely at a lower cost, but for sure with a higher ROI.
We at InHouseCFO have identified this area of a small business' needs as the single most important area they should be focusing on, and as a result have made this our priority and focus for 2013 - 2014.
KPIs for Small Business
An effective BIS needs to be able to collect, measure and report on a real-time basis a number of KPI's such as the following:
Marketing:

Leads:

Comprehensive contact information
Decision making intelligence

Cost per lead
Marketing effectiveness:

Lead source identification
Campaign effectiveness
ROI

Conversion rates

Sales results:

Opportunity creation
Sales pipeline tracking
Closing ratio:

Identification of successful techniques
Financial results:
Customer service and support results:

Customer attrition
Customer referrals
Issues identification and resolution
Customer surveys
Revenue per customer
Software is now readily available to be used by the small business owner to capture and report the data for all of these. Intelligent analysis and interpretation will bear fruit in terms of increased profits, faster.
See our list of those which do that best: