A recent survey of 500 business owners by OnDeck Capital, a New York based small business lending company that uses software to streamline its loan application process showed that the #1 challenge today facing North American small business owners is "Access to Capital". I thought I would kick off the fall season with an article discussing just that as it applies to Canadian small business owners.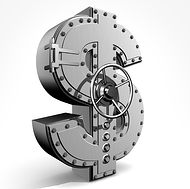 Capital is required by small business for one of three reasons:
Getting started;
Funding growth and expansion; and
Recapitalization.
Getting Started
Often known as start-up capital or seed money, for the small business person, this usually comes from places pretty close to home. It's crucial that sufficient capital is secured to give the business a fighting chance, knowing that:
The business plan ALWAYS UNDERESTIMATES how much is needed;
It WILL TAKE LONGER to get the cash flow sorted out; and
There WILL ALWAYS BE A SURPRISE.
Here's a list of the ways a small business in Canada can access and maximize the capital it has available to be a success.
Other successful ventures
It just may be that you've been involved in another prior venture that has been successful and generated surplus cash. Lending funds from the venture is an ideal way to provide the start-up capital a new venture needs.
If this is an option, be sure to do all the right things to minimize exposure to the prior venture with proper structuring and documentation.
Your own savings
Personal resources such as performance bonuses from a job, inheritances, money squirrelled away over the years, investment income and such like should be the first place that an entreprenuer looks to access start-up capital. This will be the lowest cost source of any, and keeps the control in your hands which is very important at the early stages of any business venture.
Equity in your home
Housing prices have enjoyed substantial growth over the last decade in most areas of Canada. It may just be that you have substantial equity in your home. Financial institutions like that equity, and most have created a lending product referred to as Home Equity Line of Credit which allows you to access that equity, up to predetermined % of its value, that you can use as capital for your business venture.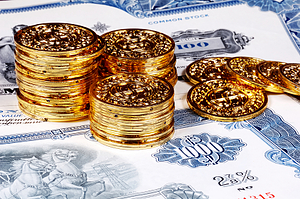 One of the benefits of this is that the interest is tax deductible, however, this does expose personal assets to business risk, something that should be eliminated as soon as other sources of capital become available.
Credit cards
Although there is a very heft interest cost to carrying a balance on credit cards, with the restrictive lending policies of the banks (which I refer to in my blog posting Managing Your Canadian Small Business Banking Relationships) this is more often than not the only option to supplement personal capital to fund a small business in Canada. At InHouseCFO we see very often more than 4 credit cards in use at any given time to fund some of the capital requirements of a small business.
Your revenue

In the past few years a number of businesses have entered the market which provide advance funding on revenue processed through payment processors such as Moneris. Most notable for Canadian small businesses are AdvanceIT,

and recently, PayPal.
Again, more costly than lines of credit, but less so than credit cards, this is a very ineteresting and viable option for businesses that use payment processors to get paid.
Friends & family
The next place to seek capital is from your friends and/or your family. They know you best, are aware of your strengths and capabilities and may be willing to take a chance on your success. This capital can be obtained in the form of a gift, a loan, or as equity (ownership) in the business.
It is always advisable to use the services of a professional, non-related, advisor to assist in this process to avoid unexpected issue that have a tendency to arise in such situations. Always include a repayment provision that is clear and well understood, as these arrangements usually have the expectation of being limited in their duration.
Business partners
It can be quite enticing from an access to capital perspective to bring in a business partner. It also "spreads the risk", thus reducing the consequences of failure to you.
However, before a small business owner chooses this route to access capital, make sure that the business partner either has no say whatsoever in how the business is managed (rare), or that extensive diligence is done on the potential partner. As with assumptions in business plans, flawed assumptions about business partners are the highest risk that you can place on a new venture. This is a topic of a blog article in its own right, as it has such impact on the prospects for a well thought out business venture.
Employees
Another source of funding that is often overlooked is employees. This could take the form of deferred salary, payment in equity, employee share purchase plans, or straight up loans. You'll be surprised how receptive a committed happy employee base will be to a program that gives them a stake in the outcome of the business they are working so hard to help develop.
As with friends and family, ensure that the documentation is complete and clear and that all parties to these arrangewments clearly understand what the deal is. We all know how big of a cost that a disgruntled employee can be to a business.
Government programs
There are a number of government sponsored programs that have been made available to small business owners in Canada, and every good accountant should make sure that they are reviewed, considered and accessed where applicable. While they are cumbersome to deal with, and somewhat time consuming to obtain, they key is making sure that your business qualifies, and you have capital needs that fit the programs. We at InHouseCFO are big supporters of these sources, and it can be surprising what needs they can be used to fund.
The list of available programs is dynamicand regional, so we rely on specialist businesses to stay current and to deal with the red tape of accessing these funds.
One such business that is very good at what they do is Mentor Works (www.mentorworks.ca).

All small business owners in Canada should subsribe to the Mentor Works blog, follow them on Twitter, and connect with them on Linkedin.
Venture capital
In certain situations, venture capital (VC) is a potential source of funding for small businesses in Canada. There are three types of VC, the first two usually reserved for start-up capital, and the third, to fund and accelerate growth:
Angel

This is usually risk tolerant successful entrepreneurs who like to participate in ealry stage ventures, usually when the business plan indciates that an institutional round of VC funding will be required at some time in the foreseeable future;

Crowdfunding

The Internet has spawned a whole new avenue for VC type funding sources. Known as Crowdfunding, this phenomena started with online funding of creative projects, such as films, charitable endeavours and other, usually non-profit initiatives.

In keeping with the evolution of Social Media into business applications, Crowdfunding is being seriously considered by the Canadian securities regulators as a means for businesses to raise capital formally. While not an avenue that is available yet, progress is being made and should be closely followed. It has the potential to open up a whole new source of capital for small businesses in Canada.

To follow the progress follow the postings of the National Crowdfunding Association of Canada (NCFA)
Institutional
Institutional VCs are comprised of formal funds that have been established and managed by professional early stage investment managers. Business plans that have the prospects of becoming quite large with successful execution are attractive to VC Funds.

Institutional VC funding is only available to businesses that have accessed all of the personal sources above, and have operating history and data that indicates there is a ready market for the business to access profitably.
Growth and Expansion
It goes without saying that a small business can access capital that it requires to finance growth and expansion in each of the ways above. There are some additional sources however that are available for profitable operations that are not in need of capital to fund the current business, but to fund that which is required for growth and/or expansion.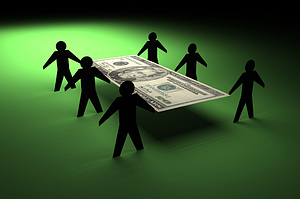 Extended supplier credit
Often overlooked, extended terms from suppliers can quite often be obtained. If there's strong history of payment and a relationship established with the supplier, they will oftern extend terms, especially in these days of ultra-low interest rates, where the present value of a dollar doesn't change materially over the extended period.
Increased profit
I've already written about the source of capital that is often overlooked, and the cheapest source currently available, being increased profit. I'm not referring to cost-cutting measures, and selling harder when I refer to this however. I'm referring to expansion of product or service lines to already satisfied customers, or reaping the rewards from overlooked marketing and sales channels (in my opinion every small business has an underserved online channel - see my article One Simple Way to Increase Your Small Business Income).
Financial institutions
The business banking arms of the banks finally enter the scene as a source of capital in these situations. Lines of credit and term loans are available from banks when security is available to them from assets in the business and a history of positive cash flow indicates that the business can service the debt.
It is not until such time however that a Canadian small business owner should consider approaching their bank for any business capital.
Mezzanine lenders
There are funds that exist for the specific purpose of "bridging the gap" between the owner's capital and the capital that financial institutions will provide. It is aptly called mezzanine debt as it supplies the capital between the main floor and the rest of the high-rise, allowing the two to be connected.
Mezzanine lenders operate like banks in that they work with profitable businesses and assist in growth and expansion. As they are willing to take more of a business risk thatn the banks with their financial requirements from the business, they command a higher return on their capital, usually in the form of a combination of interrest and profit-sharing (or equity). They usually look toward repayment in full within 5-7 years.
Venture capital
As mentioned above institutional venture capital is available to fund growth and expansion of a select few types of businesses.
Recapitalization
Returning start-up capital
A successful venture may find cause to return some of the start-up capital to its investors, owners, or lenders. This may be in accordance with the terms of a written agreement, or as a result of a strategic decision of the owner.
It is most common to look at the sources of capital outlined in Growth and Expansion above to replace this capital. Businesses that have built up equity and profitable history would be eligible for this option.
Catastrophe funding
It is a rare occasion when a business doesn't experience some sort of catastrophic event which creates an urgent need for capital.
As part-time CFO's for small businesses in Canada, we encourage "rainy day" money to be kept aside to the extent possible to carry the business in such an event.
Insurance is a necessity to cover circumstances like fire, theft, key person illness or death, and fraud.
Failing any of the above, it will be necessary for the business owner to access capital by one of the means outlined above, usually under circumstances which makes it much harder, so our advice is always to ensure that when capitalizing your business, always get as much as you can get at the time, so that any excess can be used to deal with the consequences of the catastrophe.
A good accountant and/or part time CFO needs to make sure that their small business client is as capitalized as it can be. The above is a comprehensive checklist of ways that this can be accomplished. With access to capital such a challenge, no rock should be left unturned.
Having sufficient capital is an ongoing process for all small businesses in Canada, and just the beginning of the journey.