The CFO role has changed
To be able to answer the question whether you, as the owner of a small business in Canada, "need" a CFO, it's important to note that, like many other aspects of business, digital processing, the use of the Internet to make buying decisions (90% of all buyers now use it for research before buying), online computing ( the Cloud"), and new software applications have permanently altered the way business is being done. In turn, so has the role and the affordability of the CFO for small businesses.
Wikipedia says "Traditionally being viewed as a financial gatekeeper, the role of the CFO has expanded and evolved to a strategic partner and advisor to the (Owner/Operator)". This, combined with the rapidly increasing role CFO's play in technology choices (see article CFO's join CMO's in Tech Power Grab ),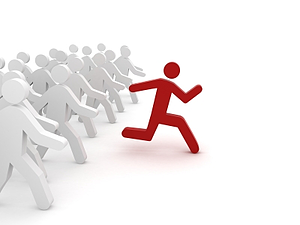 means that today's CFO should bring the following skills to the table:
Entrepreneurial spirit, acumen and know-how.
Financial Stewardship;
Experience in all facets of Small and Mid-Sized Business ;
Tech-savvy; and
Data reporting and analysis skills and experience.
Accessibility of high caliber CFO's has also changed
In the past, proven experienced CFO skills could only be found in the largest of companies, primarily due to technological and physical barriers, which in turn caused financial constraints to smaller organizations. Both of these barriers have come down, and entrepreneurially-minded, financially trained professionals with a wealth of experience are establishing themselves as part time outsourced CFO's, offering businesses of all sizes services and advice that help you run your business more effectively and profitably.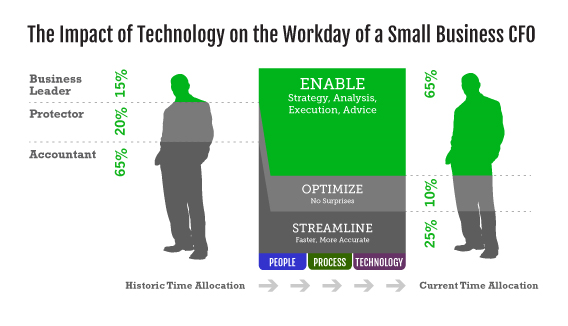 Part time CFO's are more responsive and business focused
Hiring a financially trained professional with business experience as your part time CFO results in much more responsive and practical advice than trying to get that need met from the accountant you hire to file your taxes. A small business owner can then make better decisions when they are needed.

Talented CFO's are more affordable than ever before
The Software tools referred to above, along with ones developed specifically for the CFO, have eliminated the barriers and are now able to be delivered affordably, giving the small business owner who engages an experienced outsourced part time CFO a high ROI competitive edge.
So now, do you need a CFO for your Canadian small business?
If you want to stay competitive you do.